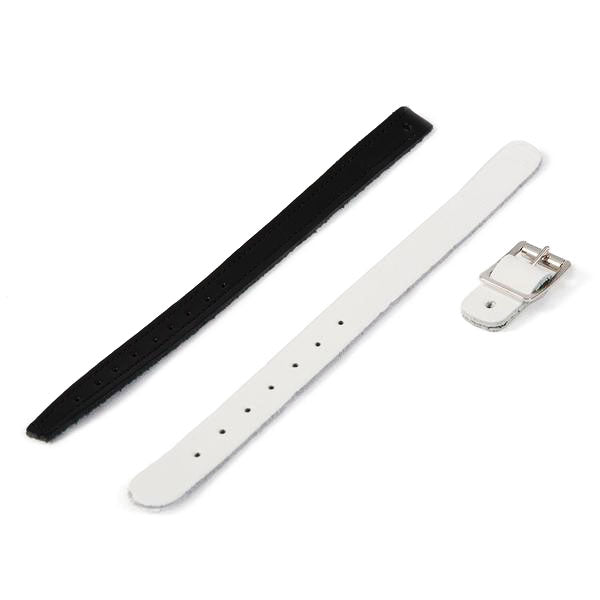 Keep your Irish Dancing Heavy Shoes in tip top shape.   Jig shoes will always last longer than you straps.  With all the tugging and pulling, the straps can sometimes get worn or even break and need replacing and we have everything you need to replace your straps.
Available in Black or white, your replacement heavy shoe strap Kit contains
2 Leather Straps – One Size, Choice of colour Black or White
Rivets
Buckles
You may need a cobbler to attach if not confident with DIY but any shoe mender will be able to do this.