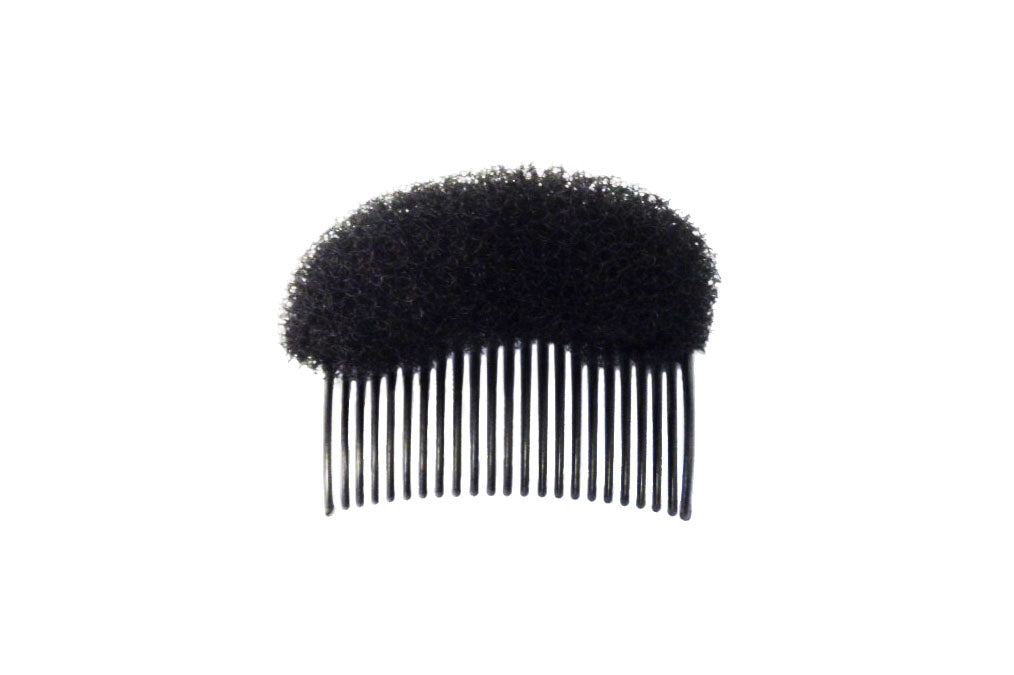 Creating the perfect quiff or Poof for the front of your hair has never been easier with this Hair Shaper, which is foam on a comb.                                                                                                                                              Bump up the volume in your hair using this hair shaper and take your hair from flat to fabulous in seconds. 
This hair shaper (sometimes also known as a bumpit) gives more volume to your hair instantly.   This comfortable, self-gripping sponge on a comb is easy to use and is available in a range of colours to suit all hair types. 
The hair shaper adds volume
4 inches long
Softens the look in front of an Irish Dancing Bun Wig or Full wig
Helps to break up any slight differences in colour
gives a place to insert your hair accessory
Please see our video for the correct way to prep your hair and use a Hair Shaper  when putting on an Irish Dancing Wig.