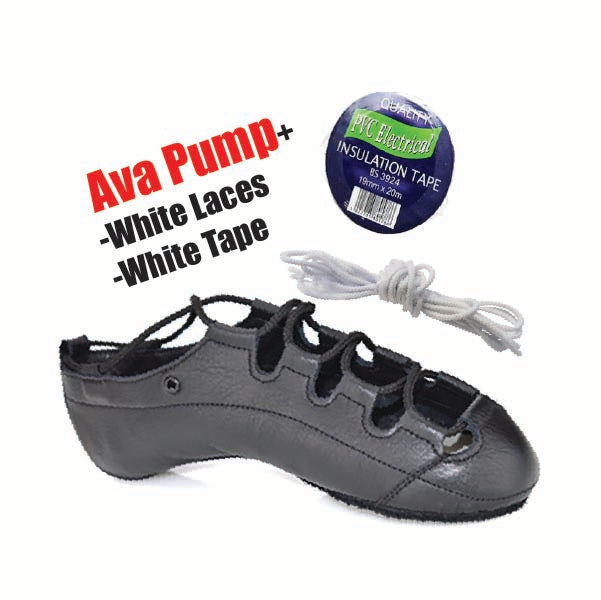 ARE YOU HAVING PROBLEMS KEEPING YOUR IRISH DANCING PUMP UP ON THE BACK OF YOUR HEEL? 
ARE YOUR PUMPS OVERSTRETCHING TOO QUICKLY?
ARE YOU FINDING YOUR PUMPS TOO DIFFICULT TO BREAK IN?
THEN THE AVA PUMP MAY BE THE ANSWER.
It has been designed with soft leather uppers which form to the foot very quickly but don't overstretch after extended wear. 
They have a pre-lasted arch shape so they hug the foot and show off the dancer's point beautifully! 
The Ava pump has a higher back and is a great choice for dancers who have had issues with pumps falling down at the heel.
The pump has the same toe shape as the popular Hullachan range.
The Ava looks very tidy and neat on the foot and comes fitted with ankle eyelets and elastic side loops for a close elegant fit around the ankle.
The Ava is also fitted with high impact Poron insoles to protect your joints and is designed to absorb landing impact and reduce fatigue, allowing you to dance at optimal levels for longer. 
An amazing pump for Intermediate or Open dancers at a very competitive price. 
SUMMARY OF FEATURES
Split black suede sole 
High impact Poron insoles
Seamless toe 
Pre-lasted arch profile
Elastic ankle loops
Higher secure heel